EBOLA PROPHESY FULFILLED IN A 2014 BREAKOUT!!! I SEE A MASSIVE WAVE THAT WILL CARRY A DISEASE AIRBONE. PROPHESY GIVEN ON THE 4TH SEPTEMBER 2013.
In Jesus name I pray: I see a massive wave that will carry a pesitilence that will be airbone and shall take lives at will. Pray for these people for I see that this will happen soon because I see God has been sending His Word to them and they keep ignoring it. God's wrath shall come down to them in a tenth of time.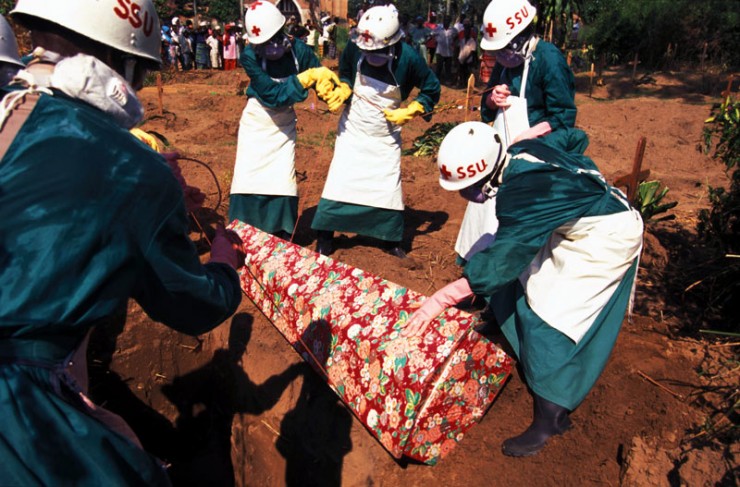 The world has been battling an Ebola breakout in 2014 from the West Africa. And as the world continues to battle this disease, I feel it is time to bring it to your attention that I spoke of this outbreak 4 months before the first outbreak of Ebola in 2013.
As I was praying it was brought before me in a table like in form of a TV screen that then showed me of a wave; a spiritual wave that was coming in a form of presitilence that was going airbone speaking from a spiritual point of view; to mean that how it will travel will be at will from one person to another but it will be sweeping across the land taking lives at will.
Then the Spirit of God said it is because I have been sending my Word there but they have been ignoring it. This means that principalities then have taken charge of these places and this disease will break them by taking lives without control as released of God.
When it came, they called Ebola. When I was getting ready to speak of it, the Lord said hold it. I held it, and I was ordered to hold my posting of the fulfillment of this prophecy until today as the Lord today said; it is over!!!
Your EBOLA pandemic is over! However this serves as a warning and if there is no repentance, what will come will be worse than this. I live it at that!
PROPHECY AS MADE IN SEPTEMBER 4th 2013